Kansas, Kentucky Governors Offer Friendly Wager on NCAA Championship Game
KSCB News - April 2, 2012 1:06 pm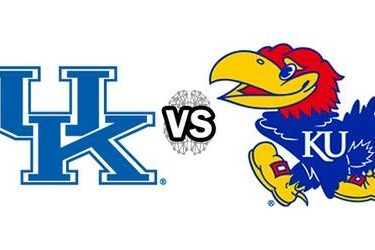 Kansas Governor Sam Brownback and Kentucky Governor Steve Beshear are wagering on their home teams in tonight's NCAA championship basketball game.
Gov. Beshear bet a Kentucky country ham that the University of Kentucky Wildcats will win; Gov. Brownback offered Kansas beef for a Jayhawk victory.
"The Wildcats are talented, unselfish and focused – they've been a thrill to watch all season," said Gov. Beshear. "It will be a real treat to see these fantastic coaches, John Calipari and Bill Self, go head-to-head, but Kentucky clearly has the edge over the Jayhawks. We can't wait for the Wildcats to bring home the school's eighth national championship. Go Cats!"
"This is the way it's supposed to be – the two winningest programs and the two most passionate fan bases competing for the title," Gov. Brownback said. "We sent Kentucky Adolph Rupp, but we're bringing home the title. Rock Chalk Jayhawks!"
The Governors have agreed that the winning Governor will donate the ham or beef to a local food bank.
The game tips off at 8:23 p.m. CST tonight in New Orleans.