Judge Revives Kansas Voting Citizenship Case
Joe Denoyer - October 19, 2016 3:15 pm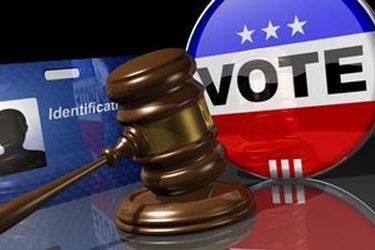 A federal judge has revived a lawsuit challenging the constitutionality of a Kansas law requiring prospective voters to prove they are U.S. citizens.
U.S. District Judge Julie Robinson on Wednesday gave Kansas Secretary of State Kris Kobach a pass for failing to file a timely response to the lawsuit. She set aside a court clerk's default judgment issued last week against the state.
Robinson says the case is of constitutional significance and public interest, and that it deserves to be decided on the merits and not through procedural default.
The Kansas law requires people who register to vote to provide documentary proof of citizenship such as a birth certificate, U.S. passport or naturalization certificate.
Kobach is facing four separate lawsuits challenging various aspects of that law.