Injury Accident Sends Two to The Hospital
KSCB News - May 30, 2014 9:58 am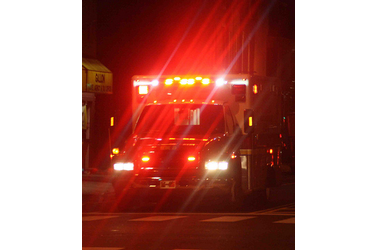 On Thursday, 05-29-2014 at about 1:50 p.m, emergency responders were dispatched to an injury accident at the intersection of 15th street and Kansas Avenue, involving two vehicles.
Responding officers found that a blue 2000 Chevy Malibu, driven by a 28 year old male, collided with a silver 2008 Ford Focus, driven by a 60 year old female. The Focus also had a 62 year old female passenger.
During the investigation, officers learned that the Malibu was southbound on Kansas Avenue and attempted to make a left turn onto Eastbound 15th street. The Focus which was northbound on Kansas Avenue, attempted to avoid the collision however was unable to stop and the vehicles collided.
The driver and passenger of the Ford Focus were transported to Southwest Medical Center by Seward County EMS. The driver of the Chevy Malibu remained at the scene.