Injury Accident Causes Minor Injuries
KSCB News - October 15, 2012 9:59 am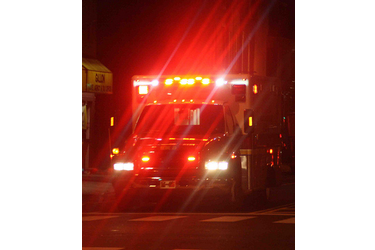 On Friday, October 12, 2012, at about 11:25 a.m., emergency responders were dispatched to the intersection at 15th and Pershing for a report of an injury accident. It was reported that two vehicles collided in the intersection.
Responding officers found that a red 2004 Chevrolet Silverado driven by a 14 year old male collided with a white 2006 Chevrolet Uplander driven by a 53 year old female. The driver of the Uplander suffered minor injuries and was transported to Southwest Medical Center by Seward County Emergency Medical Services.
Investigators determined that the Uplander was stopped in the traffic lane waiting to turn left into Southwest Medical Center. The Silverado was unable to stop in time and rear ended the Uplander. The driver of the Silverado was cited for following too close.