Hugoton and Ulysses Cross Country Qualify for State
KSCB News - October 25, 2010 12:00 am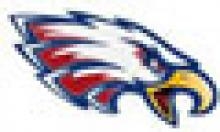 The Hugoton boys cross country team placed second and the Ulysses boys took third to both qualify for state at regionals Saturday in El Dorado. Mulvane won the meet with 49 ahead of Hugoton's 67 and a 90 for Ulysses. Hugoton's Jeber Jimenez was second in 16:38. Hugoton's Patrick Weaver placed fifth in 16:57. Adonus Jaquez of Ulysses was eighth in 17:16. Israel Mendoza of Ulysses was 11th in 17:22. Hugoton's Jacob Martin was 13th in 17:31.
Hugoton's Aubrey Hamlin was 6th to qualify for state in the girls meet.
In 2A, Elkhart's Seph Iman won the meet at Meade in 17:21. Meade's Gunner Cordes was 7th. In the girls race, Lauren Carter of Elkhart was 5th and Sublette's Gentry Hibbard was 6th. Michaela Golliher and Josie Sims of Meade were 11th and 14th respectively.
In 1A, Janette King of Rolla was 8th.