GridLiance's Electric Transmission Upgrades in Texas County, OK to Improve Grid Reliability
Joe Denoyer - March 4, 2019 10:14 am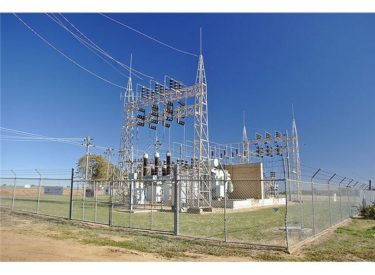 GridLiance High Plains, an electric transmission utility and partner of Tri-County Electric Cooperative (TCEC), has begun construction of a new substation, new transmission line, and upgrades to an existing GridLiance transmission line in Texas County, Oklahoma. The Panhandle Reliability Project will improve service for TCEC members in the region and ensure that the electric transmission system can serve new developments in the region.
The Panhandle Reliability Project includes constructing a new 15 mile 115-kV single circuit transmission line between the Powell Corner substation and the Four Corners community northwest of Guymon, Oklahoma. Five miles of existing 69- kV transmission line from Four Corners to the new Panhandle substation will be rebuilt as a 69-kV and 115-kV double circuit transmission line. The new Panhandle substation is being constructed as a part of this project. In addition, the Powell Corner substation will be upgraded with the installation of a new bay to accommodate the new 115-kV line from the Panhandle Substation.
"When we partnered with TCEC in 2016 and acquired their high-voltage transmission assets, we made a commitment to increase service reliability for its members," said Calvin Crowder, president and CEO of GridLiance. "While we have already completed other upgrades, the work we are undertaking now is the next step in our ongoing efforts to achieve that goal. The Panhandle Reliability Project will improve service for existing members and provide the transmission capacity necessary for new economic growth in the region."
GridLiance acquired TCEC's electric transmission assets, comprising approximately 410 miles of 69- and 115-kV transmission lines and the related substation infrastructure in April 2016. An initial series of electric transmission system upgrades were completed on the GridLiance transmission system in 2018. Improvements included the construction of Powell Corner and Hovey substations and reconductoring and reinsulating 9 miles of existing 69-kV transmission line to a 115-kV transmission line.
"We are excited to see the Panhandle Reliability Project get underway," said Zac Perkins, CEO of TCEC. "The project will reduce the time of extended power outages, improving system reliability, and it will help power additional economic growth in the county."
Construction of the transmission line and substation are scheduled to be completed in August 2019