Garden City Man Arrested In Stabbing Death
Joe Denoyer - July 5, 2017 8:17 am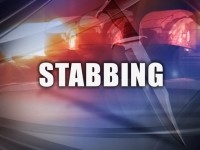 A Garden City man has died of stab wounds and another has been arrested on an allegation of second-degree murder after an altercation early Sunday morning at a house party in the 500 block of West Thompson Street.
Garden City police responded to 508 W. Thompson St. at 3:39 a.m. Sunday for a reported stabbing. When officers arrived, they found 23-year old Carlos Romero, a resident of the home, laying in the living room with a stab wound to the upper body. Finney County EMS transported Romero to St. Catherine Hospital, where he died of his injuries.
Police have arrested Alberto Tello, 23, 2914 Fleming St., on an allegation of second-degree murder in connection with the stabbing.
A verbal altercation occurred between Tello and other members of the party and Tello was asked to leave, which he did. Police say Romero followed Tello outside to confirm he was leaving his property, and when Tello and Romero made it outside, Tello turned and stabbed Romero in the upper body.
"He was just not welcome there," Garden City police Capt. Randy Ralston said of Tello. "They just didn't want him at the party, so they asked him to leave."
Officers found Tello at his residence, hiding in a bedroom, and arrested him without incident.
Tello is in custody at the Finney County Jail on a $250,000 bond.