Former Goodwell Teacher Arrested for Child Sex Crimes
Joe Denoyer - April 24, 2019 4:18 pm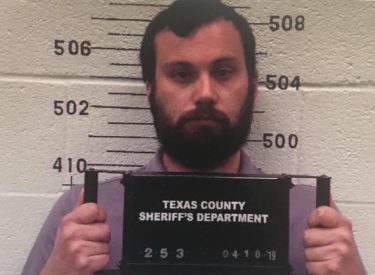 In February 2019 the Texas County Sheriff's Office received reports from Goodwell Public Schools concerning allegations of inappropriate sexual misconduct involving a former Goodwell teacher, Luke Loganbill. After a formal investigation was conducted by our department a felony arrest warrant was issued for Loganbill on 4 counts of Lewd Molestation and 4 counts of Child Abuse.
On April 17th 2019 Texas County Deputies assisted Morton County Sheriff's Office with a search warrant on Loganbill's residence located in Elkhart KS. On April 18th 2019 Loganbill was arrested in Steven's County Kansas. Loganbill signed a waiver to return to Oklahoma and was then transported to the Texas County Detention Center where he was held without bond.
On April 24th 2019 Loganbill's bond was set at $25,000. At the time of this release he has since bonded out from Texas County Detention Center. At this time the investigation is still ongoing.