Former Bank President Pleads Guilty In Money Laundering Case
Joe Denoyer - October 18, 2016 8:07 am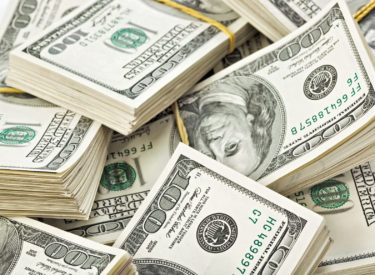 Many bundle of US 100 dollars bank notes
A former bank president has admitted he failed to report suspicious activity at a small southwest Kansas bank prosecutors say a Mexican cartel was using to launder drug money.
Court documents show former Plains State Bank President James Kirk Friend entered a guilty plea Monday under a deal with prosecutors that would spare him from prison. The binding plea agreement calling for 12 months of probation is contingent on the judge's approval.
Prosecutors contend Friend helped bank customers George and Agatha Enns of Meade launder more than $6.8 million between 2011 and 2014.
The Mexican cartel is suspected of laundering drug proceeds in Kansas to avoid tighter restrictions on U.S. currency in its home country.
His sentencing is set for Jan. 9.