Fall Crop Forecast Looks Smaller
Joe Denoyer - September 13, 2017 8:00 am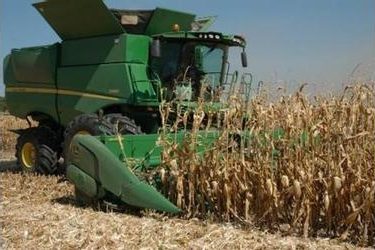 A government report is forecasting that the Kansas farmers will harvest smaller corn and sorghum crops this fall.
The National Agricultural Statistics Service said Tuesday that the state's corn production is expected to come in at 665 million bushels. That is down 5 percent from last year.
A far bigger downturn is forecast for sorghum in Kansas. The agency forecast the state will bring in 196 million bushels of sorghum, down 27 percent from a year ago.
Kansas is expected to harvest a record 202 million bushels of soybeans, up 5 percent from last year.
A record harvest is also forecast for the state's cotton crop at 205,000 bales. That is up 189 percent from last year.