Drivers License Fees Could Go Up In Oklahoma
KSCB News - May 7, 2013 8:20 am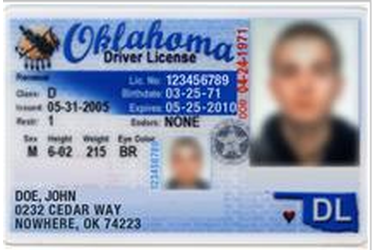 The cost of getting a driver's license in Oklahoma will go up by about $12 under a bill making its way to Gov. Mary Fallin's desk.
The Senate voted 30-15 on Monday to approve the bill that would increase the cost of issuing or renewing a standard driver's license from $21.50 to $33.50. The cost of various commercial drivers' licenses also is going up by $10. The new rates will be effective Nov. 1.
The bill previously passed the House on a 53-42 vote, barely receiving the 51 votes needed for passage.
The bill will generate about $8.7 million and will allow the Department of Public Safety to hire more than 20 driver's license examiners and pay for upgrades to its communications system.