College Names Madalen Day, CPA, as Vice President of Business Affairs, CFO
Joe Denoyer - December 12, 2022 3:42 pm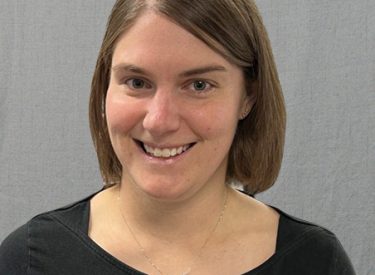 By Rachel Coleman
LIBERAL, Kan. — Seward County Community College welcomes a new member to the executive team, with the appointment of Madalen Day, CPA to the role of Vice President of Business Affairs / Chief Financial Officer. Day, a Liberal native joined the college as Dean of Finance in April 2022.
"We hit a home run when we hired Maddie," said SCCC President Brad Bennett. "Not only is she someone who started out at Seward (taking several courses en route to her first bachelor's degree), she is passionate about the mission and vision of the college."
After graduation from Liberal High School, Day earned a bachelor's degree at McPherson College and a master's degree at the University of Kansas. She is also a Certified Public Accountant, with work experience at Conestoga and the City of Liberal. Though she is well-versed in accounting for the business and industry environment, she finds government accounting most appealing, she said.
"Growing the community and promoting higher education is important to me," she said, "and working for Seward County Community College is like working with family."
During the eight months she has been a part of the Saints family, Day has already ventured beyond the world of ledgers and calculating: she has served as an adjunct instructor, served on the finance committee, salary task force, employee wellness committee, and joined in the fully costumed fun as a 1970s hippie at the Halloween party.
"We're so glad to welcome Maddie to Seward, and look forward to working with her," said HR Director Charlotte Peterson. "She makes our Saints family stronger."