Chisolm Trail Celebrates Its 150th Birthday
Joe Denoyer - January 23, 2017 3:41 pm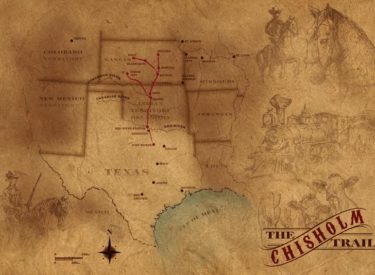 The historic Chisolm Trail that helped start the Old West era in Kansas celebrates its 150th anniversary.
The trail is named after Jesse Chisolm and began in 1867. Chisholm had a trading post in Wichita and often traded with Native American tribes in the region. The trail, where herds of cattle were driven up from Texas to Kansas, brought to life an iconic image Kansas historian Jim Hoy calls the "American folk-type cowboy."
Special exhibits in area museums, bus tours, presentations and cattle drives held throughout the year in Texas, Oklahoma and Kansas will celebrate the trail's legacy.
An exhibit called "Chisholm Trail Sesquicentennial: Driving the American West 1867-2017" will travel throughout Kansas museums this year, including the Wichita/Sedgwick County Historical Museum.