Buffalo Jones Play Production Cancelled
KSCB News - January 21, 2011 8:10 am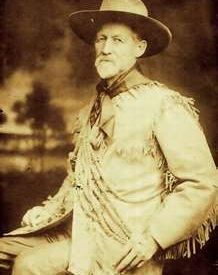 The man who prosecuted one of the most
infamous murder cases in Kansas history has canceled plans to stage
a play he wrote in Garden City.
Duane West's stage musical, "Dream Your Dreams: The Buffalo
Jones Story," tells the story of Charles Jesse Jones, who is
credited with helping to save the buffalo from extinction.
West canceled the production in Garden City after too few actors
showed interest in auditioning.
West was the chief Finney County prosecutor of the two men who
killed four members of the Clutter family in 1959, which became the
focus of Truman Capote's book, "In Cold Blood."
The Garden City Telegram reported Thursday that West hopes to
stage the musical in some other city, perhaps Branson, Mo., or
Dodge City.