Body Found in Hamilton County Identified
Joe Denoyer - April 26, 2017 7:13 pm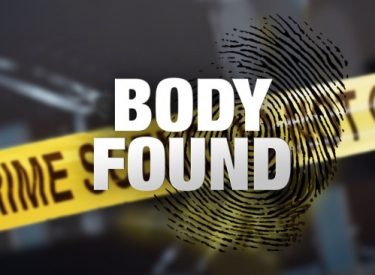 (gctelegram.com)A body discovered more than a week ago in Hamilton County has been identified as a missing Garden City man.
The Hamilton County Sheriff's Office reported that a decomposing body found 4 miles west of Syracuse near railroad tracks by BNSF Railroad workers has been identified as Manuel Avalos, 29, of Garden City. Avalos was reported missing on April 7 by his mother in Deerfield. No foul play is suspected.
Avalos had last spoken with his mother on April 5, according to the Hamilton County Sheriff's Office. During the next two days, she was unable to reach him and filed a missing person report with the Kearny County Sheriff's Office.
Authorities determined that Avalos had been contacted by sheriff's deputies in three counties as he attempted to walk to Colorado. He was transported by a Finney County sheriff's deputy from a location near Garden City early in the morning on April 6 and driven to the Kearny/Finney county line, where a Kearny County deputy then drove him to Syracuse and dropped him off there at around 8 a.m. that day.
Hamilton County Sheriff Mike Wilson said it is common for county sheriff's deputies to transport transients from county line to county line as a courtesy. He added that transients on U.S. Highway 50 headed to and from Colorado are common.
A Hamilton County deputy received a report of a male walking on U.S. 50 west of Syracuse in the afternoon of April 6. The deputy made contact with the man, later confirmed to be Avalos, and offered him a ride and some water. Avalos declined and was last seen headed west.
The Hamilton County Sheriff's Office said Avalos gave deputies an alias. His identity as the missing person was only discovered after the Kearny County deputy who assisted him saw his picture in the missing person file and recognized him.
A Hamilton County patrol car video captured the contact with the man on April 6 and was deemed useful in the identification of the body.
Formal identification of Avalos' body was received by fingerprint analysis on Monday. The investigation is ongoing.