Black Hills Names New Leader for Kansas Gas Operations
Joe Denoyer - September 6, 2017 2:46 pm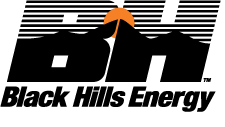 Lawrence, Kan. — Sept. 6, 2017 — Natural gas provider Black Hills Energy today named Jerry Watkins to the position of general manager for the company's Kansas operations.
Watkins holds the top leadership position in Kansas at the company's natural gas utility level and is responsible for all aspects of managing the company's Kansas operations. Black Hills Energy serves 113,000 natural gas customers in 65 Kansas communities, including Lawrence, Dodge City, Garden City, Goodland, Hutchinson, Liberal and Wichita.
"Jerry is excited to lead the team in Kansas and work with the communities that Black Hills serves," said Linn Evans, president and chief operating officer for Black Hills Corp. "Black Hills works hard every day to provide our customers with the safe, reliable and valued energy service they expect. Jerry's leadership and experience will help our Kansas team continue their commitment to our customers and to the future of the communities we serve."
Watkins joined Black Hills in 1981 as a service technician and progressed to his current role of director of operations, which he has held since April of 2016. Prior to his current role, Jerry was the senior manager of technical services for Black Hills' Kansas operations based in Wichita.
Watkins replaces Nick Gardner, who has taken on the role of vice president for the company's electric operations in South Dakota, northeastern Wyoming and southeastern Montana. Watkins will be located in Lawrence, Black Hills Energy's Kansas headquarters.