BJ's Finish Season with a Win
KSCB News - July 24, 2014 7:18 am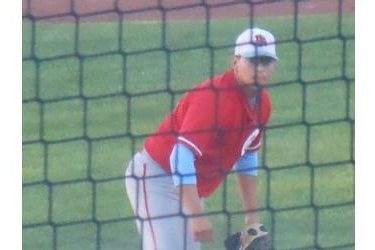 The Liberal Bee Jays will not finish in last in the Jayhawk League. The team was able to at least save face on that front after a 6-2 win at Dodge City Wednesday night and the ending to the teams worst Jayhawk League season. Prior to this season, the BJ's had never finished worse than two games under .500 in the Jayhawk. But the Bee Jays finish 13-21 this season and miss the NBC World Series for the first time in seven years.
Ray Ashford pitched six strong innings for the win to improve to 3-0. Dustin Luna and Nathan Smythe pitched scoreless innings in the win.
Liberal scored four in the second with two outs. Alec Isaac singled home a run and would later score on a wild pitch. Brady Cox singled home two runs. Seth Stevens doubled to lead off the third and Brennan Johnson doubled him to third. Robert Dugger hit a sacrifice fly. Dodge City scored an unearned run in the fourth to make it 5-1 Liberal. Kyle Lieser tripled off the wall in left center in the seventh and scored on a DC error to make it 6-1. MAdison Nickens hit a homer to right to make it 6-2.
Liberal finishes 4-0 at Dodge City this season. They finish 19-21 overall and 13-21 in the Jayhawk. The A's are 18-23 and 10-23 in the Jayhawk League. The A's conclude their season Thursday night at Hays.
The Wellington Heat beat the Derby Twins 7-5 in Wellington.
Wellington 28-5
Hays 20-13
Derby 15-18
El Dorado 14-20
Liberal 13-21
Dodge City 10-23