Bee Jay Lead Shrinks After Another Loss
Brock Kappelmann - July 2, 2017 8:11 am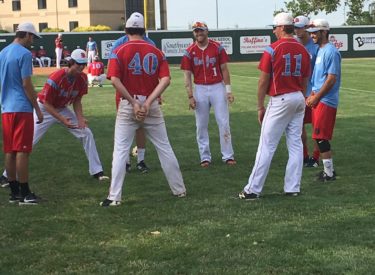 The Liberal Rattlers won their first two games at the Wild West Festival in Hays.  Liberal defeated a Hays team from Thomas Moore Prep 5-4 and knocked off the North Colorado Roughnecks 9-4.
In game one, the Rattler won in extra innings.  The game was tied 3-3 after six.  TMP took the lead with a run in the seventh. Braxton Hyde singled to load the bases.  Cesar Burciaga hit a two run double for the win.  Tucker Deaton pitched six strong innings allowing one earned run.  Hyde pitched scoreless inning for the win.  Brody Warren was 2-2 with a double.
Liberal trailed 2-1 until plating six in the seventh for the 9-4 win over North Colorado.  Max Valles pitched three scoreless innings and Pancho Terrazas pithced 2/3 scoreless to close it out.  Warren hit another double and Elijas McCarter was 2-4.
Liberal is 22-4 and plays the Colorado Baseball Academy at 9 Saturday morning in Hays.