Bed Tax&quot
KSCB News - May 28, 2010 12:00 am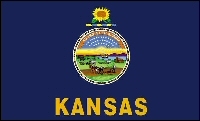 Kansas will be imposing a new tax on nursing home beds in hopes of securing additional federal funds.
Gov. Mark Parkinson signed a bill Thursday to impose the tax.
The additional federal funds attracted by the tax would offset previous budget cuts.
The new law will apply a tax of up to $1,950 a year on each nursing home bed, raising about $30 million. The federal government would then provide an additional $56 million in Medicaid funds.
The entire $86 million will then be distributed back to nursing homes.