Accident Sends One to the Southwest Medical Center
Joe Denoyer - August 16, 2022 10:30 am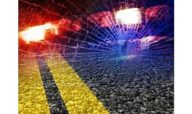 On Monday, August 15th at approximately 1:51 pm, Officers of the Liberal Police department, responded to the 800 block of N. Country Estates for a report of an injury accident.
A 45-year-old female reports she was northbound in her 2017 Toyota Tundra, when a 71-year-old male driving his 2016 F-150 south bound, went left of center and struck her pickup. The driver of the F-150, sustained non-life threatening injuries and was transported via Seward County EMS to Southwest Medical center. The driver of the Tundra and her two passengers were not injured. Airbags were deployed in the F-150. Seatbelts were in use at the time of the accident. T&B Towing removed the vehicles from the scene.
The driver of the F-150 is being charged with driving left of center.