Redskins Take Nine WAC Points in Dodge City
Brock Kappelmann - February 7, 2018 6:46 am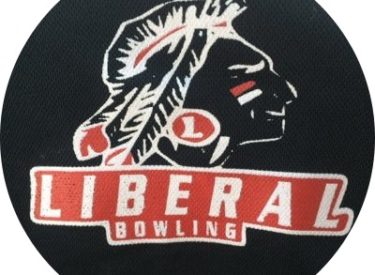 Redskin Bowling traveled to Dodge City Tuesday to take on the Red Demons and the Holcomb Longhorns. Liberal had a good day, taking away more WAC points than Dodge City.
WAC point totals are as follows:
Varsity Boys: LHS 9 (2,777 pins), DCHS 2 (2,652 pins)
JV Boys: LHS 8 (2,022 pins), DCHS 3 (1,957 pins)
Varsity Girls: LHS 0 (2,183 pins), DCHS 11 (2,625 pins)
JV Girls: LHS 8 (1,770 pins), DCHS 3 (1,497 pins)
Medalists:
Varsity Boys: Duncan Hinz (Bronze, 548 series), Brodie Warren (Silver, 560 series).
JV Boys: Dammion Brown (Bronze, 419 series), Caleb Gerhardt (Gold, 431 series).
Varsity Girls: None.
JV Girls: Priscilla Vasquez (Bronze, 337 series), Briana Dozier (Gold, 394 series).