3 Vehicle Accident Sends Woman to the Hospital
Joe Denoyer - April 23, 2020 10:18 am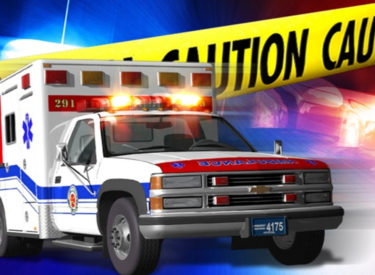 On Wednesday, April 22nd, 2020 at about 3:29 p.m., Liberal Police Department, Liberal Fire Department and Seward County EMS responded to the intersection of 15th and Calhoun in reference to an injury accident. 
Upon arrival, officers located a three-vehicle collision with a trapped occupant in one of the vehicles. Investigating officers determined the 2011 Ford Explorer driven by a 40 year old male was westbound on 15th St with another vehicle in front of it that had stopped to turn south onto Calhoun. A red 2016 Dodge Charger driven by a 28 year old male was westbound and unable to stop in time behind the Explorer. The Charger swerved across the center line striking a silver 2001 Le Sabre driven by a 62 year old female. Both vehicles sustained heavy front end damage. After the initial collision, the Charger bounced back into the 2011 Ford Explorer that was stopped in the roadway. 
The 62 year old female was trapped in the vehicle and extricated by the Liberal Fire Department. The female was then transported to Southwest Medical Center by Seward County EMS with non-life threatening injuries. Both the Charger and Le Sabre were towed away due to disabling damage. 
A citation was issued for following too closely and left of center to the driver of the Charger.