3 Killed in 4 Vehicle Crash in Meade County
Joe Denoyer - April 16, 2017 2:16 pm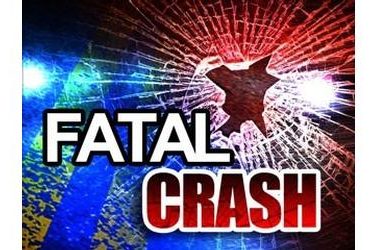 MEADE COUNTY, Kan. Three people are dead after a Friday evening crash involving four vehicles, including two semis in southwest Kansas.
The Kansas Highway Patrol reports the crash happened a little before 7 p.m. Friday on U-54, about one mile west of Fowler in Meade County.
The highway patrol says a 2013 Ford F-250 was traveling east on U-54, pulling a camper trailer. As the truck exited the bridge, the KHP says the camper trailer came unhooked from the pickup and went left of center.
A semi, driven by Zachary Duncan, a 43-year-old man from Waterton, S.D., was westbound on U-54 and drove through the camper trailer, flattening a steer tire and losing air pressure. The KHP says this caused the semi's brakes to lock up.
The highway patrol says the camper trailer then rotated off into the south ditch and struck the driver's side door of a 2015 Kia Soul driven by a Laura Perez, 44,  from Liberal. The Kia Soul and the camper trailer came to a stop in the south ditch.
The KHP says the semi was pulled left of center and struck a second semi, driven by John Kemp a 56-year-old man from Brandon, Miss.The KHP says the second semi "burnt completely" after coming to a final rest in the middle of the eastbound lane on the bridge.
The trailer and chassis of the first semi came to a rest facing southwest on the bridge and also "burnt completely," the KHP says. Troopers say the cab of the first semi was disconnected from the chassis and came to rest in the creek bottom.
The drivers of the two semis, Kemp and Duncan, were killed, as was Manda Price a 35-year-old female passenger in the first truck. The KHP says the woman was also from Watertown, S.D.
The driver and a passenger in the Ford F-250 — George and Anne Lane from Buffalo, Mo. — and the driver of the Kia Soul, Perez, were not injured.