Tax Free Days This Weekend In Oklahoma
KSCB News - August 5, 2010 12:00 am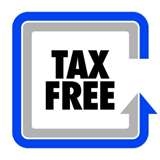 Parents trying to stretch every dollar are in luck. That's because this weekend clothing and shoes are tax-free in Oklahoma.
Oklahoma's annual Sales Tax Holiday begins at 12:01a.m. on Friday, August 6 and goes on until midnight on Sunday. This is the fourth year for the holiday.
"Oklahomans will be able to shop for clothing and shoes free of sales tax," said Representative Gus Blackwell. "This includes state and local sales tax."
Blackwell says the only caveat of the deal is that the piece of clothing must be less than $100. However, the total price of all merchandise can exceed that amount.
"Any special clothing or footwear that is primarily designed for an athletic activity or protective use that is not normally worn except when used for athletics is also excluded," Blackwell added.
Every retailer in Oklahoma is required to participate in the sale and everyone qualifies to receive the tax break.
"This is a great opportunity for the community to support local businesses right before school starts," said Guymon Chamber of Commerce Executive Director Ronni Malone. "Everyone get out and shop till you drop!"
Many local businesses have been preparing for the holiday, adding extra staff and more inventory.
"Get ready to take advantage of this weekend for back to school shopping," Blackwell said.