Southern Pioneer Electric Warns Of Scam
Joe Denoyer - September 12, 2016 4:50 pm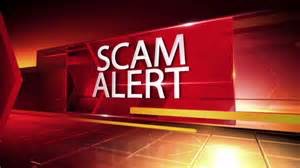 Several businesses in the Liberal area reported they recently received a call from a man claiming to be a Southern Pioneer "technician" and told the business owner they would be disconnected if they didn't pay their bill over the phone. This of course is a scam. If someone calls you from these numbers: 708-582-7840 or 815-692-9815 and asks you to call 888-695-7773 to make a payment, this is a scam. Do not make a payment of any kind. Please safeguard your information. Do not give out any financial information over the phone.
Southern Pioneer Electric would like to remind consumers that they will never demand a credit card payment over the phone. They will never tell you how you must pay your bill; how you choose to pay your bill is completely up to you.
The ONLY number you should ever use to contact Southern Pioneer is 620-624-7433 or 800-670-4381. Please follow us on Facebook for updated information.