Sebelius Calls It Quits
KSCB News - April 11, 2014 8:19 am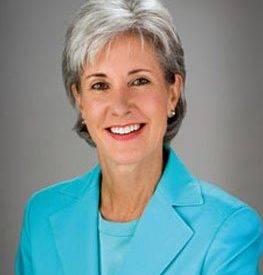 Embattled Health and Human Services Secretary Kathleen Sebelius is resigning as the White House seeks to move past the election-year political damage inflicted by the rocky rollout of President Barack Obama's signature health care law.
Sebelius' resignation comes just over a week after sign-ups closed for the first year of insurance coverage under the so-called Obamacare law.
The opening weeks of the enrollment period were marred by widespread website woes, though the administration rebounded strongly by enrolling 7.1 million people by the March 31st deadline, exceeding initial expectations. Enrollment has since risen to 7.5 million as people were given extra time to complete applications.
Sebelius was governor of Kansas from 2003 to 2009.