Redskins Sweep Great Bend Meet
KSCB News - April 11, 2012 7:16 am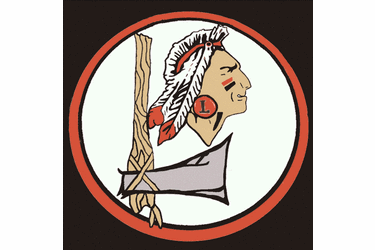 The LHS boys and girls team sweep the Great Bend Invitational track meet Tuesday at Great Bend Memorial Stadium.
The Liberal boys win with 101.5 points ahead of Dodge City (100), Great Bend (73.5), Hoisington (57), and Hutchinson (43).
110 hurdles- Trenton Hammond 2nd, Adebayou Braimah 4th, Ayodole Braimah 5th
300 hurdles- Trenton Hammond 1st, Adebayou Braimah 4th, Ayodole Braimah 5th
400- Michael Sena 5th
800- Cody Smith 5th
3200- Angel Viveros 1st Fidel Munoz 2nd, and Ricardo Bustos 4th
1600- Fidel Munoz 3rd, Angel Viveros 4th, and Ricardo Bustos 5th
High Jump- Chase Eatmon 1st, Kenlee West 4th, and Trenton Wilson 5th
Long Jump- Kenlee West 4th and Chase Eatmon 5th
Triple Jump- Kenlee West 2nd, J.J. Lewis 4th and Rex Herronemus 5th
Discus- Justin McPhail 2nd
Shot- Justin McPhail 2nd
Javelin- Britton Abbott 3rd, Nolan Larkin 4th, and Victor Carrera 5th
4×400- 2nd Trenton Hammond, Ayodole Braimah, Michael Sena, and Adebayou Braimah
4×800- 3rd Cody Smith, Ricardo Bustos, Mersheek Wiltshire, and Erik Minjarez
The Liberal girls were even more dominant scoring 124 points while Hutchinson (73), Great Bend (63), Dodge City (62), and Hoisington (53) followed up in the standings.
100- Jai Chapman 1st
200- Jai Chapman 1st
300 hurdles- Jai Chapman 1st
100 hurdles- Jai Chapman 2nd
800- Alexandria Chandler 1st
1600- Destyni Lucero 1st, Alexandria Chandler 2nd, and Mercy Perez 3rd
3200- Destyni Lucero 1st and Mercy Perez 2nd
High Jump- Mackenzie Wright 1st
Long Jump- Mackenzie Wright 2nd
Triple Jump- Mackenzie Wright 2nd
Discus- Bethany Thompson 2nd and Alli Stoddard 3rd
Shot put- Bethany Thompson 2nd
200- Lyric Robinson 4th
400- Kim Francis 4th and Lyric Robinson 5th
800- Kim Francis 5th
4×800- 1st Destyni Lucero, Mercy Perez, Kim Francis, and Holly Hinkle
4×400- 4th