Police Make Arrest After Hit and Run Accident
KSCB News - April 7, 2014 12:07 pm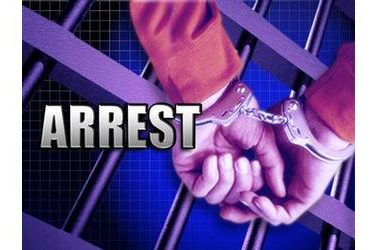 Hit and Run Accident
On Sunday, April 6, 2014 at about 4:56 p.m., officers were summoned to 7th Street and Calhoun Avenue for a report of a hit and run accident. Responding officers were informed one of the drivers had fled the accident scene on foot.
Investigating officers determined that a blue, 2005 Hummer H2 was traveling east on 7th Street when it struck a white, 2012 Chevy Impala that was legally parked. The driver of the Hummer fled the scene on foot. No injuries were reported.
A citizen that witnessed the accident followed the fleeing driver, directing responding officers to his location. Officers apprehended the 28 year old male driver at the 200 block of Princeton Avenue within minutes of the accident.
A 22 year old male passenger in the Hummer was arrested on an unrelated warrant.