Pastor Returning To Church Late May Have Saved A Community Disaster
KSCB News - March 24, 2010 12:00 am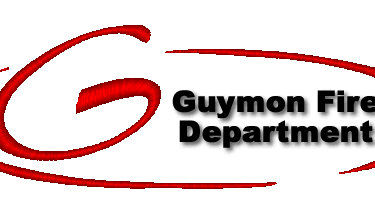 The loss of a local church to fire was averted when the Pastor returned late to get items he forgot to bring home.
At 8:15pm Monday evening, the Guymon Fire Department responded to 911 call of an attic fire at 804 NE. 12th street which is the First Assembly of God Church. "Upon arrival, Firefighters found smoke throughout the entire building with the heaviest smoke on the second floor", stated Fire Chief Clark Purdy. Firefighters were able to quickly enter the church, find the fire which was located on the second floor, and extinguished it immediately before any further damage could occur. "Once the main fire was under control, fire crews spent a considerable amount of time searching for fire extension into the wall spaces and removing smoke from the building", said Chief Purdy. Specialized smoke ejector fans were put in place by firefighters and operations continued until approximately 9:50pm.
Pastor Billy Martin stated he went back into the church to retrieve some items that he had left there. When he entered the church, he immediately see and smell smoke. He called 911 to report the fire and was then able to locate the fire upstairs before firefighters arrived. The fire was in a closet where a gas heater was located and later found to be not functioning properly.. Insulation and other burned contents were removed by firefighters before deeming the area safe. Estimated damage cost from the fire and smoke in the church was not available at press time.
Guymon Fire Department was assisted by Guymon Police Department, Tri-County Electric, and Guymon Public Works. No injuries were reported by the Guymon Fire Department.