Lady Saints Sign Four on NJCAA Signing Day
KSCB News - April 9, 2013 2:45 pm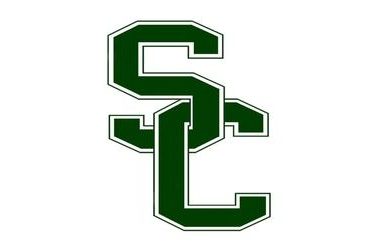 The Seward Lady Saints signed four players on the first day of the signing period for NJCAA men's and women's teams. Toby Wynn and Caitlin Demarest both hit the recruiting trail to land what looks to be a the start of a very promising class.
The headliner may be Boston College transfer Korina Chapman. The 5'11" Chapman played at Cibola High School in Albuquerque before playing for the Lady Eagles. Chapman scored nine points, grabbed eight rebounds, and picked three steals in a game her sophomore year (11-12) at B.C. before an ACL injury sidelined her for the rest of the season. She averaged three points and three rebounds per game as a freshman. She led New Mexico in rebounding as a prep at Cibola with 352 rebounds.
Seward signed a standout on one of the top programs in the country. Canyon's Kyndal Davis signed at Seward. The 5'9" sharp shooter averaged 12 a game for 29-6 Canyon as a senior and 10 a game for 27-4 Canyon as a junior. She helped Canyon go 38-0 her sophomore year for legendary coach Joe Lombard. She was a 4A all state player at Canyon.
Brianna Scott was also a 4A Texas all state player. She stayed true to her early verbal commitment. The guard scored 2,176 career points for the Lady Herd.
Seward stayed in the fertile Texas Panhandle to sign Amarillo Caprock's Brooklyn Artis. She was an all region point guard for the Lady Longhorns.