Fall into Health Fair Saves More than Money
KSCB News - October 15, 2009 12:00 am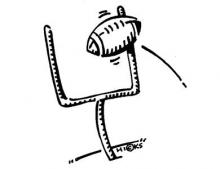 Area residents have a choice. They can wait unti their health turns
south and pay lots of money for testing. Or they can pay 35 dollars
to attend Saturday's Fall into Health Fair from 8 am to 3 pm at the
Seward County Activity Center. Southwest Medical Centers Nancy
Kletchka says the fair will save more than your pocket book. "We kind
of finally dubbed ourselves the stimulus health committee," Kletchka
said. "We know people are struggling right now and know that health
care might be something they might cut out and if they don't have
symptoms they don't do anything. That's when you really need to
be tested is when you don't have symptoms because you can catch
something early enough that you can end up having a good life
afterwards."
Seward County Health Department's Elizabeth Irby says preventitve
measures are the direction to go. "Prognosis is so much better if
you do preventitive testing ahead of time so you have baselines.
If you were to come down with an illness or a disease then you have
a baseline to go by."
Some of the tests includ lipid profiles, metabolic profile, complete
blood count, prostate specific antigen, thyroid studies, cancer
screenings and more. Some of the tests require an eight hour fast.
KSCB/KLDG is one of the event's sponsors. We will broadcast
live Saturday morning.