Bee Jays Take Down Diablos
KSCB News - July 15, 2015 6:46 am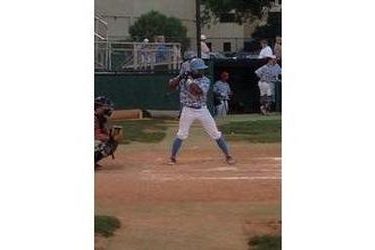 The Liberal Bee Jays swept the Albuquerque Diablos 4-1 and 12-0 at Brent Gould Field Tuesday night. After the BJ's had lost eight of their last 10, the double header may have been just what the doctor ordered.
Matt Hape pitched six strong innings in game one in the win before Joel Kuhnel closed it out. Gavin Wehby was 2-3 with a double and two runs. Brent Williams was 3-3 with three RBI's and a double. Liberal picked up two in the first after the Diablos scored one. Liberal scored two more in the fifth.
In game two, the BJ's scored one in the first before an eight run third and a three run fourth. Gavin Wehby was 3-4 with a triple, a double, and an RBI. Jaylen Hubbard was 2-3 with an RBI. Nick Chapman was 1-3 with a double and three RBI's while Chase Chambers, Jared Huber, and Luke Sherley drove home two runs a piece.
Liberal is 24-16 and plays Hays Thursday at Brent Gould Field to begin a four game series. Meanwhile Hays moves to within one game on Liberal for second place in the Jayhawk North.
Scores
Hays 16 Dodge City 11
Wellington 5 Derby 3
Haysville 18 Bethany 3
Standings
North
El Dorado 22-9
Liberal 18-14
Hays 17-15
Dodge City 14-18
South
Haysville 21-10
Wellington 17-13
Derby 11-20
Bethany 5-26