Barnes Named WBCA All American
KSCB News - March 25, 2010 12:00 am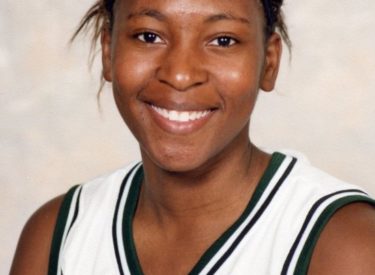 Seward County Lady Saint forward Rachel Barnes play this
season has earned her yet another accolade. This time it is the
prestigious WBCA All-American nomination which goes out to only the top
10 players in all of junior college basketball, regardless of their
divisional classification. Barnes was one of only two forwards picked
for the team and was the only player from the Jayhawk Conference to earn
the nod. This season, the Lady Saint sophomore was 3rd in the country
in scoring at 21.3 points per game and was less than .8 of a point per
game from leading the entire country in scoring for the season. As well
as leading the conference in scoring by over 4 points per game, Barnes
also finished in the top 4 in the Jayhawk Conference in field goal
percentage, free throw percentage and rebounds.
WBCA and State Farm?? Recognize the JC/CC
State Farm Coaches' All-America Team
ATLANTA – The Wome s Basketball Coaches Association (WBCA) and State Farm announced today the 2010 Junior College/Community College (JC/CC) State Farm Coache All-America Team. The 10-member team was selected by a vote of the selection committee. The committee is comprised of one representative from each of the nine geographical regions and a chairperson.
The members of the 2010 JC/CC State Farm Coache All-America Team are as follows:
Name Institution Year Pos. Height
Rachel Barnes Seward County CC Soph. F 8
Gloria Brown Trinity Valley CC Soph. F 2
Danay Collier Monroe CC Soph. G 8
Lateidra Elliott Lincoln Trail College Soph. G 6
Bianca Jarrett Chipola Junior College Soph. G 6
Olivia Major Central Arizona College Soph. G 7
Kenyanna Martin Contra Costa College Soph. G 7
Krystal Parnell Monroe CC Soph. G 6
Porsha Porter Jefferson College Soph. G 6
Andrea Smith Gulf Coast CC Soph. G 8