Wynn Says he Loves his Team Despit Loss
KSCB News - February 25, 2013 7:26 am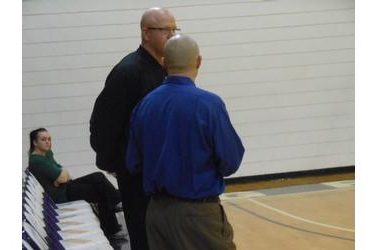 He wasn't pleased with the result. Seward lost a 64-61 game at Butler Saturday night when they had opportunities to steal a road win. But Seward head coach Toby Wynn said after the game that he loves his team right now and loves the way they fight. But Seward fell into fourth place with the loss, a first against Butler since 1999 ending a 27 game streak.
Seward led 24-19 in the first half but trailed 31-26 at the half. Seward took a 61-60 lead with 32 second remaining after a three by Madison McLain. But Butler would win by three.
Shanise Brooks scored 13 and grabbed six rebounds while Fabiana Monte had 12 and Madison McLain had 11. Seward is 19-8 overall and 10-4 in the Jayhawk West while Butler is 23-6 and 11-4.
Seward hosts Garden City Monday night at 6 on B107.5. That game is still on despite campus being closed due to a blizzard. A decision will be made at noon.
Sun. Feb. 24
D1#3 Hutchinson def Pratt 64-54*
Colby def Barton 59-53*
Sat. Feb. 23
D2#12 Highland def Fort Scott 74-45**
D2#1 Johnson County def Neosho County 51-45*
D2RV Brown Mackie def Northwest KS Tech 75-69
Kansas City KS def Labette 54-36*
Coffeyville def Independence 63-53*
D1RV Cowley def Allen 81-54*
D1RV Butler def Seward County 64-61*
Barton def Pratt 64-60*
D1#3 Hutchinson def Cloud County 80-53*
D1#15 Garden City def Dodge City 62-46*