Winter Wheat Harvest Lowest In 25 Years
KSCB News - October 1, 2014 7:55 am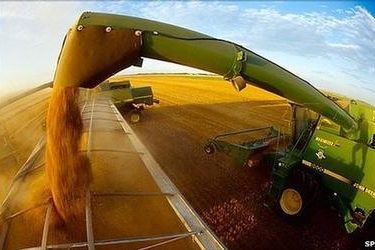 A new government report says this year's winter wheat production in Kansas is at the lowest level since 1989.
The National Agricultural Statistics Service reported Tuesday winter wheat production is estimated at 246 million bushels, down 23 percent from a year ago.
Kansas farmers planted 9.6 million acres for the 2014 wheat crop. That was about 1 percent more wheat acreage than a year earlier, but production was still down in part because farmers actually harvested just 8.8 million acres.
Also affecting production were lower yields averaging 28 bushels an acre – 10 bushels an acre below last year.
The report also estimates this year's Kansas oat production at 840,000 bushels, about the same as last year. Barley production is estimated at 350,000, down 32 percent from a year ago.