UPDATE: Perryton Officer Used Messaging App to Share Child Porn
Joe Denoyer - February 11, 2021 1:37 am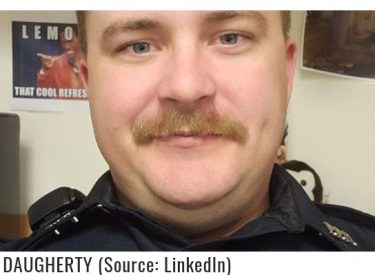 According to a news release, he is accused of using Kik, a messaging app popular among teenagers, to upload and share explicit images and videos of child pornography.
Law enforcement initiated and investigation of a Kik user, later identified as Daugherty, who was in a chat group sharing multiple images and videos of child pornography.
Officials say the videos and images depicted children as young as toddlers and infants engaged in sexually explicit conduct.
In one instance, Daugherty stated, "I'm here to look at CP, everybody. Go on with the CP content!"
After obtaining the IP address used to upload the content, agents traced the uploads back to Daugherty.
During an interview with agents, he admitted that he was the owner of the Kik account, which he said he used to view, upload, and share child pornography.
He is charged with uploading and sharing sexually explicit images of children on the internet and faces up to 20 years in federal prison.