Turnovers Costly for Lady Skins in Opener
KSCB News - December 4, 2010 12:00 am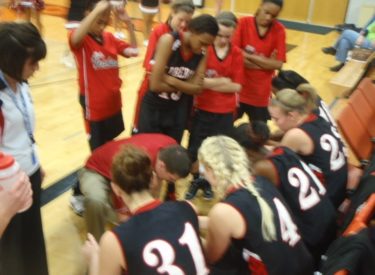 Liberal gave themselves no chance. The made 39 turnovers in a 63-35 loss at Holcomb Friday night to begin the season. Liberal played without Justice Norah, and it showed. Head coach Shane Stout says without Norah, his team wasn't equipped to break Holcomb's 2-2-1 press. "Our press break wasn't a quality press break," Stout said. "No fault of the girls. They weren't in the right position and that's my problem and we should have planned ahead."
The problem enlies in the fact that Liberal had Justice Norah until the prior two days of practice before the game.
Emily Bayouth led Liberal with nine points and 12 rebounds. Libeal hosts Guymon Tuesday night at 6 p.m. without Norah once again. The game will air on Talkradio 1270 and kscbnews.net.