Three Redskin Track Athletes Sign
Joe Denoyer - May 22, 2018 4:23 pm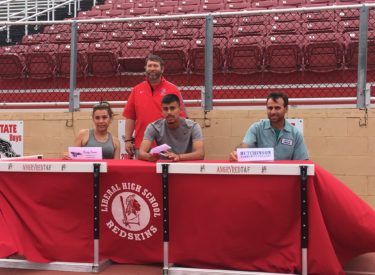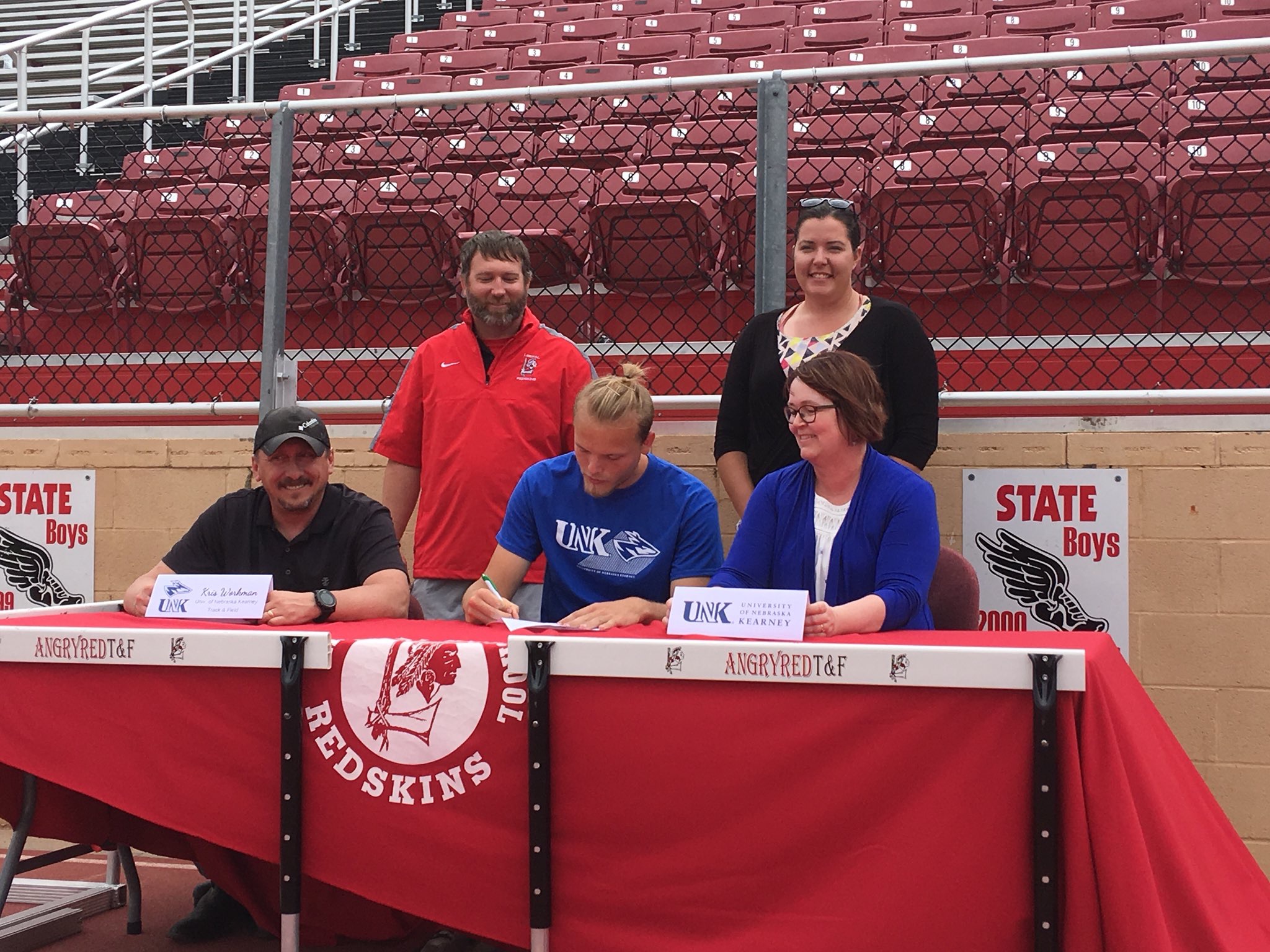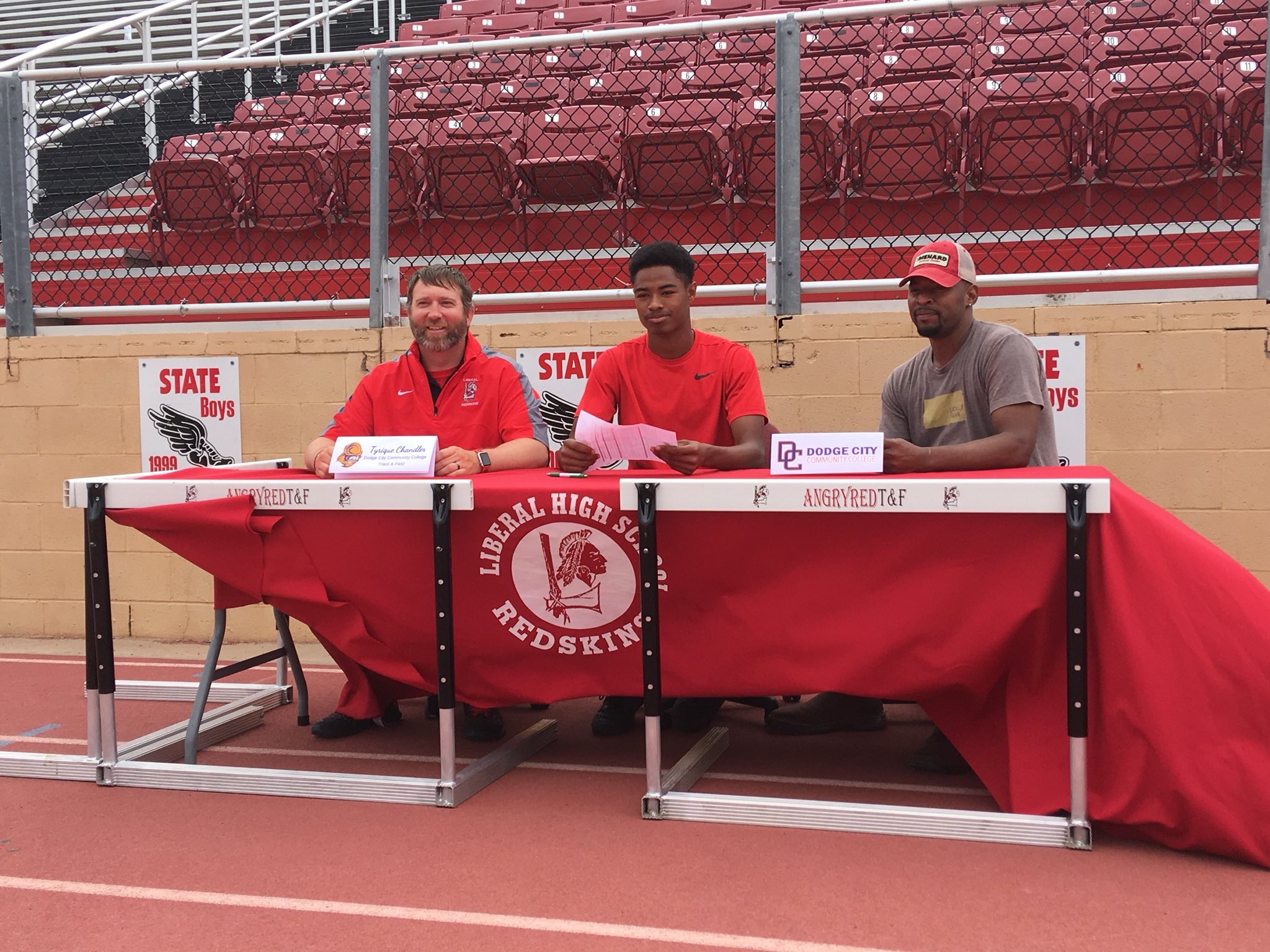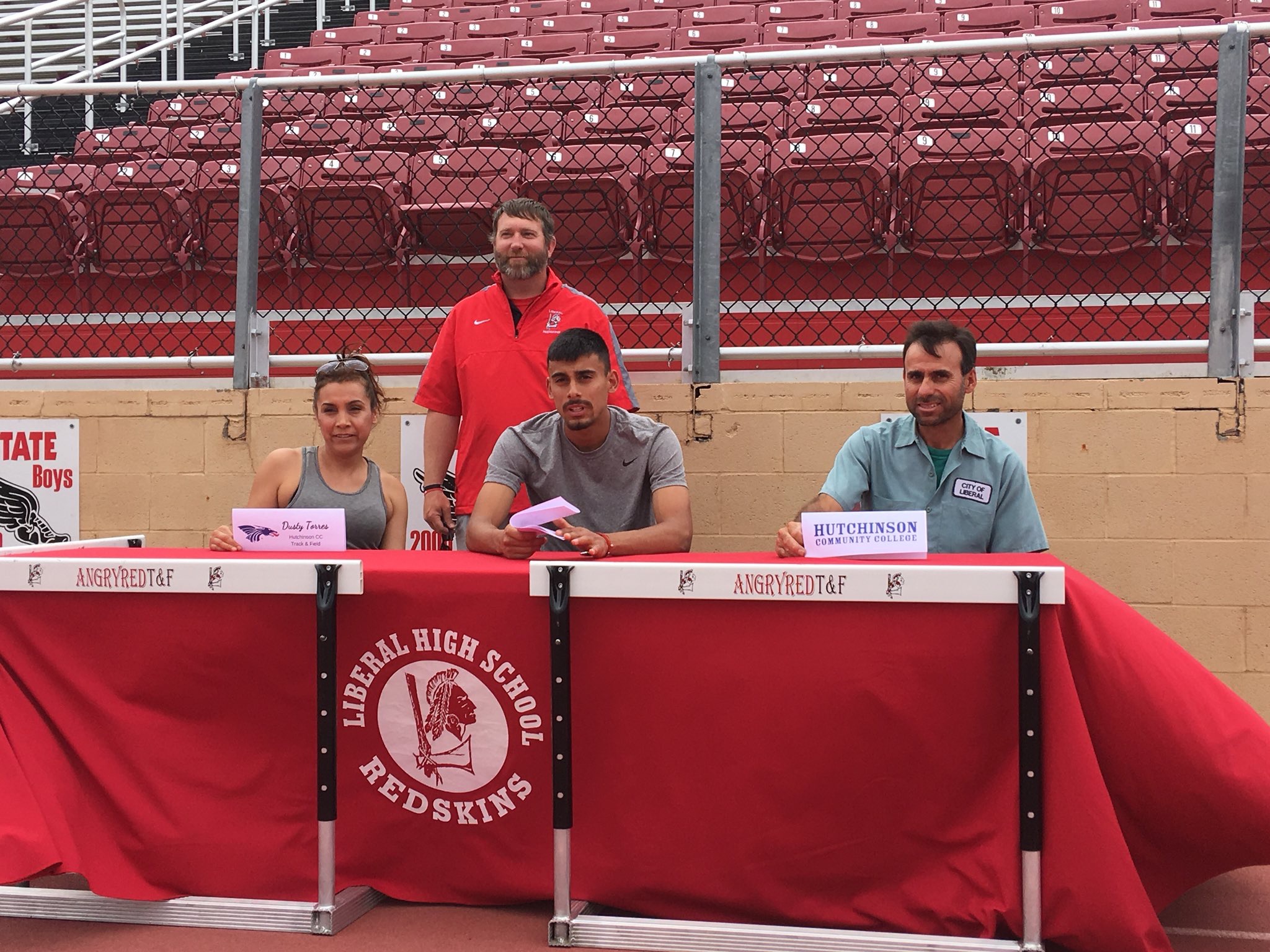 Liberal High School's track and field program celebrated the signing of three of their athletes Tuesday afternoon at the Gary Cornelsen Sports Complex.  Tyrique Chandler signed in the track and football programs at Dodge City Community College while Dusty Torres signed at Hutchinson, and Kris Workman signs at Nebraska-Kearney.
Chandler is headed to DCCC in two sports.  Chandler qualified for state Friday in Wichita in the 300 hurdles (39.61), the 110 hurdles (15.46) and the long jump at 21'10.25″.  Chandler was the WAC champion (21'9″) in the long jump.  Chandler was 15-280 rushing and 4-49 with a touchdown receiving.  He had 56 tackles and two interceptions and was second team all WAC in football.
Torres is Hutchinson bound.  Torres won the regional in the 400 (49.91), the 200 (22.21), helped the 4×400 win the regional in 3:22.99, and took second at the regional in the 100 at 10.96.  Torres won the WAC in the 100 (10.78), the 200 (22.2), and the 400 (50.61).  Torres was injured and did not run in last year's state meet but placed second in the 200 and 400 and third in the 400 as a sophomore in 2016.  Torres won the regional in the 400 as a freshman.
Workman had already planned on attending Nebraska-Kearney when that program was alerted to Workman's javelin throwing potential.  Workman threw a 152 for third place in the WAC meet for his third straight PR.
Interviews from the athletes will air during the Thursday Sportsguys between 7:37 and 9 on 1270 and kscbnews.net.