Texas County YMCA to Close November 13th
Joe Denoyer - November 2, 2022 10:21 am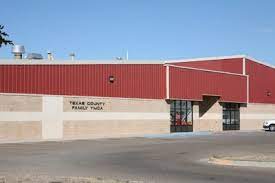 After serving the Guymon community for over 25 years, the Texas County Family YMCA Board of Directors has made the difficult decision to dissolve the YMCA, effective November 13, 2022.
According to a press release, this was not an easy decision. The Board of Directors conducted an extensive review of the Y's operations and finances in the hope of finding an alternative to closing. Unfortunately, despite these efforts, no alternatives proved feasible. There simply were not enough financial resources to continue to operate.
The Board stated that they recognize that this turn of events is inconvenient for its patrons and they deeply regret making the difficult decision. The most difficult part about this decision is the impact it will have on so many people-the members, participants, staff, volunteers, and the Guymon community.
The Y has had the privilege of serving the children, families, and individuals of Guymon for more than 25 years. The Board is grateful for the support they have received for all those years.