Stanton County Residents To Vote On Hospital Renovations
KSCB News - February 26, 2010 12:00 am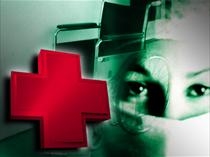 In less than a week Stanton County voters will decide on whether to update its aging hospital in a special election.
It will take nearly $12.7 million to update the hospita s aging facilities. Improvements include expanding the emergency department and replacing infrastructure such as heating and cooling systems. All services would be moved into the main facility. Now many patients have to go outside or down the street to other buildings around town.
The bathrooms also need to be updated to be compliant with the Americans for Disabilities Act and more private rooms are needed. The re all things Dr. Bill Troup says are necessary to recruit new doctors.
So what will all the improvements cost residents if approved? The owner of a $100,000 home will pay near $113 a year on property taxes, which equals a little more than $9 a month. Officials feel i s a small price to pay for an important piece of the community.
Voters will decide on the issue next Tuesday, March 2nd.
If approved, construction on the project will start in September and take about 15 months to complete.