Six Redskins Place at Louisburg
Brock Kappelmann - January 9, 2022 3:28 pm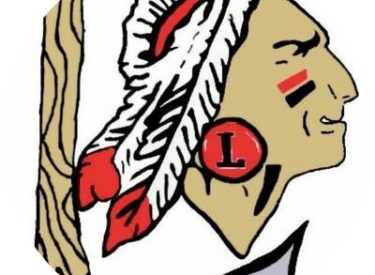 Tom McClure
Varsity traveled to Louisburg to compete in the Wildcat invitational. Liberal filled all the weight classes and was close to being back to full strength. With 10 teams in the tournament, Liberal would start the day with 4 number 1 seeds in the tournament and several others in the top 4 spots. By the day's end, Liberal would ride a roller coaster of ups and downs as they faced some tough competition and finished 4th. Liberal would place 6 of the 15 wrestlers they took with Erving Mendez and freshman Hudson Rice taking Liberal's on 1st place honors. Mendez tore through his pinning his first 4 foes and won his championship match 6 to 4. Rice would continue his rise as he would dominate the heavyweight division pinning all 5 of his opponents, with a 27-second pin in the final match.
Liberal had two other wrestlers reach the finals. Jesus Torres and Trystan Juarez moved weights getting ready for the second part of the season. Torres would compete at his usual 160 for the tournament but weigh in at 152 and Juarez moved down to 170. Both looked good throughout the tournament but seemed to run out of steam in the final match. Jesus would fall to Pittsburg's White in the 3rd period. Juarez would lose by the decision to Pittsburg's Smith 5 to 3.
Liberal's other two places were 145 pound Tommy McClure who would lose his 4th match to another tough Pittsburg kid, Gann, in overtime which put him in the 3-4th place bracket. He would go on to win and take 3rd. Javon Allen, another one of Liberal's kids changing weight class, would be the team's other placer. And like so many of the team's wrestlers cutting weight, he too seems to lose energy at the end of the day and would lose his semis match losing to Yoder of Louisburg and then losing a rematch of an early match to Pittsburg's Hutchinson.
" We had ample opportunities to take any of the top 3 places of the tournament, but now have to go in and fix some things. Our wrestlers cutting weight will have to talk about nutrition to help with energy levels. Our returners need to get caught up to speed and get into shape and mat time, whereas with our inexperienced wrestlers we will have to get them to battle and make upsets or get to 3rd periods and not give up pins."
Liberal varsity next tournament will be heading to Scott City next Saturday.