5 State Honor Band Results
Joe Denoyer - November 12, 2022 4:28 pm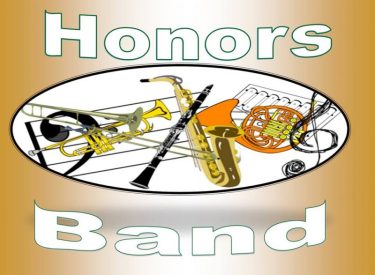 Seymour Rogers Middle School to 24 students to the 5-State Honor Band Competition in Guymon on Saturday. Of the 24, 13 placed. Those students are:
Alexis Martinez- 3rd Chair Flute
Ily Makishima Morris- 11th Chair Flute
Anna Chitic Morales- 1st Chair Clarinet
Grace Diazdeleon- 2nd Chair Clarinet
Marco Rivas- 1st Chair Alt. Alto Sax
Aldo Quixan Lopez- 3rd Chair Alt. Trumpet
Miranda Cortez- 3rd Chair Horn
Yatzira Nunez Lozoya- 6th Chair Horn
Yaritza Rosas Rubio- 11th Chair Trombone
Jessica Diazdeleon- 1st Alt. Mallets
Martin Morales Juarez- 3rd Chair Snare
Jaydelyn Ryan- 1st Chair Timpani
Malea Aranda- 1st Alt. Timpani
Eisenhower Band students that qualified are:
Nathalie and Julian
Liberal High School Band Students making the Honor Band include:
5-State Honor Band audition results:
Kim Young, 1st chair piccolo
Adolfo Almaraz, 1st chair flute
Marco Martinez, 4th chair flute
Cassandra Ac Chicaj, 1st alternate flute
Elizabeth Leon, 1st chair bassoon
Rosa Kendall, 3rd chair clarinet
Xiao Nguyen, 7th chair clarinet
Lizeth Moreno, 12th chair clarinet
Ashley Gonzales, 13th chair clarinet
Tomas Castro, 1st chair bass clarinet
Daniel Amparan 2nd chair alto sax
Galilea Rosales, 6th chair alto
AB Lopez, 1st chair tenor sax
Franky Hernandez, 2nd chair tenor sax
Gage Bridenstine, 2nd chair bari sax
Nathalie DonJaun, 2nd chair trumpet
Alexis Suastegui, 1st alternate trumpet
Selena Hernandez, 4th chair French horn
Kylee Hammel, 4th chair trombone
Dakota Smith, 6th chair trombone
Parker Brown, 1st chair mallet percussion
Emmanuel Garcia, 1st chair timpani
The 5 State Honor Band Clinic and Concert is Saturday, December 10 @ Guymon High School. The 2022 Junior High Clinician is Matt Chandler.