Seward Women Tie at Metropolitan
Brock Kappelmann - September 29, 2023 6:23 am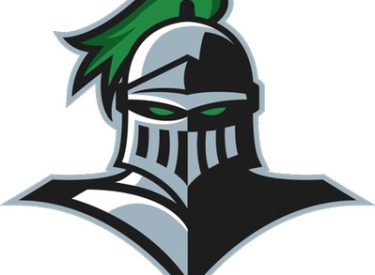 Jay Daubenberger
For the second straight day the Lady Saints women's soccer team was in action in Kansas City as they took on Metropolitan Thursday afternoon where Seward County was able to get a result against the Wolves as they finished the game in a 2-2 tie.
Natoya Atkinson got the Lady Saints started early with a quick score in the lower left of the goal to put SCCC up 1-0 within the first three minutes of action against the Wolves and gain full momentum to start the contest. Able to hold Metro scoreless throughout the first half with their defensive proficiency, Seward County was able to find space down the field once again when Isabelle Artley connected with a pin-point pass to Atkinson who once again let it rip as her shot connected on goal for the second time in the first to grow the Lady Saints lead to 2-0 at the 13:00 minute mark and that lead held to halftime for SCCC as they finished the first 45:00 with a two-score advantage.
Metro started the second with offensive intensity of their own, but the Lady Saint's defense held strong as Sydney Williams made a big save at the goal off an MCCKC corner kick with 35:00 remaining in the game to hold the Wolves at bay. Williams kept strong on the end line with multiple heroic saves to maintain the Seward County lead, but after a diving save ricocheted back to a Metro player who used that opportunity for the Wolves' first goal of the afternoon, that lead was cut to 2-1 with 26:22 left to play. That small lead for SCCC quickly evaporated a few minutes later as Metro was able to connect in the top of the cross bar on a free kick to knot the score up at 2-2 and that was where it was left as both teams exchanged possessions throughout the rest of the remaining time to end the game in a 2-2 draw between the Lady Saints and the Wolves.
Atkinson recorded both goals for Seward County on the afternoon with her second goal coming off an assist from Artley while Williams tallied 7 saves through her 90:00 minutes of action. SCCC now sits at 1-7-2 on their inaugural season in 2023 and will now head home to Liberal, Kansas to take on #13 Hutchinson in a 2:00 PM kickoff on Redskin Field.