Seward Democrats To Meet, Elect County officers
Joe Denoyer - June 20, 2017 8:04 am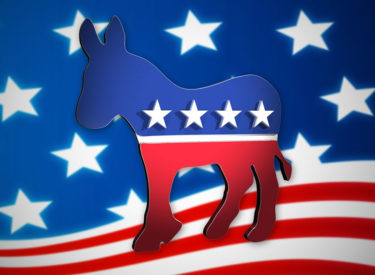 The Seward County Democrats Reorganization Meeting will be at 6:30 p.m. Thursday, June 29, at the Rock Island Depot, 4 Rock Island Road, Liberal KS. It will be a potluck with the main dish, drinks, and plates, cups, etc. provided.  Participants are invited to bring a side dish, snacks, or dessert.
"We had to reschedule the meeting in order to give proper notice according to the state party guidelines," said Kay Burtzloff, county party secretary. "This meeting is open to all members of the local Democratic Party but also anyone interested in the Democratic Party." Included in  the agenda is electing county officers and appointing committee precinct men and women.
"Our original plans were to have State 'Representative Patsy Terrell, from District 102 in Hutchinson, as our guest speaker. Unfortunately, Patsy passed away on June 7 of natural causes during the session," Burtzloff said. "We now plan to give local Democrat candidates for the Liberal City Commission and the USD 480 School Board the opportunity to talk about their campaigns."
For more information or to RSVP for the meeting, contact Burtzloff at 620-629-0203 or visit the Facebook page, Seward County Democrats.