Seward Begins National Search for New Coach
Brock Kappelmann - April 21, 2021 8:19 pm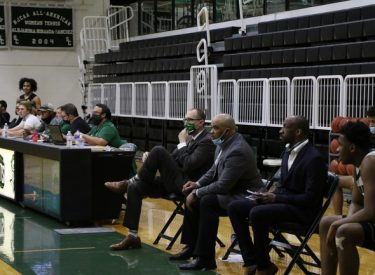 LIBERAL, Kan. – Seward County Community College on Wednesday, announced that they will be conducting a national search for their new men's basketball coach to lead the Saints historic program.
The Saints ended the 2020-21 season 5th in the KJCCC West conference and lost on a heartbreaker on the road in the first round of the Region VI tournament. Seward County most recently won the Region VI tournament during the 2018-19 and received an automatic bid for the National Tournament in Hutchinson, Kansas. Seward county won the Jayhawk West regular-season championships in 2019 as well in their run to the National Tournament.
Seward County received a national ranking at No. 25 in the 2019-20 season and has received votes during that season as well.
The next head coach will succeed Jason Sautter, who has resigned to pursue other opportunities. Sautter finished his fourth season as the head coach of the Saints.