Seaboard Foods Receives Top Community Partner Award
Joe Denoyer - September 1, 2022 7:28 pm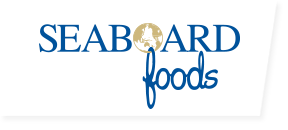 As Seaboard Foods ramps up its annual back-to-school activities with school districts where it operates, the company received the 2022 OSSBA Barbara Lynch Community Partner Award for its service to the Guymon, Okla., school district and community.
Every year, the Oklahoma State School Board Association (OSSBA) recognizes organizations for their ongoing service and collaboration with local school districts and communities. The award, named for Barbara Lynch, a one-time OSSBA board director and community volunteer, recognized Seaboard Foods for its long-standing relationship with Guymon Public Schools and dedication and active involvement in educating children.
Former Guymon Public Schools Superintendent Angela Rhodes nominated Seaboard Foods for being a key stakeholder in the community and promoting the well-being and empowerment of families.
"Seaboard Foods is always willing to donate food and their time in giving not only back to the school but our community. Working closely with Mrs. Jennie Watkins and Mr. Rick Sappington have proven to be critical in reducing our drop-out rate and providing solutions for our secondary students who want to drop out to finish their education while working at Seaboard with our school/parent liaison," said Rhodes.
Fueling education is an important pillar of Seaboard Foods' community enrichment program that provides financial and product donations along with employee volunteers to support school districts near its operations. The award highlights employees for providing ongoing mentorship and career guidance to high school and intermediate level students. Being mostly a rural community, Seaboard Foods also provided real-world knowledge and education about farm production and meat processing to local students through school programming.
"We are proud to partner with our local schools and community where we operate. Being a part of the communities is what we are all about. The people we work with in our communities is what makes each location a special place to each of our employees in our operations," said Seaboard Foods' Plant Vice President and General Manager Rick Sappington.
The award also honored Seaboard Foods for collaborating with the pork processing plant on programming, assisting with parent communication regarding school topics and bridging communications with parents who hail from 33 countries speaking 35 languages. Seaboard Foods offers student internships, winternships, agriculture programming and scholarships. For teachers, the company offers programming for teachers through its Educator Learning Experience, operational tours and agriculture contributions for use in class curriculum.
OSSBA also recognized Seaboard Foods for providing financial donations to multiple community events. In 2021, the company contributed $385,000 in donations to Guymon community events and club donations including $30,000 in buy-out games, extracurricular events and festivals, community cultural events and donations for educational needs. The contributions promoted a sense of community for employees and their families who work at the processing plant.
Seaboard Foods' is not only committed to the Guymon community but to all communities where it operates. The commitment is seen through the giving and volunteering practices founded in the company's Community Enrichment Program. The program focuses corporate giving on food, education and hometown impact where it has operations.