Saints Run Past Redlands
KSCB News - November 19, 2011 7:29 am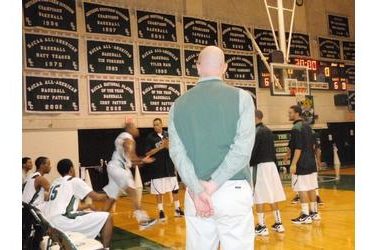 The Saints took an NJCAA tournament team from last year and dismissed them like they were a JV team Friday night at the Green House. Seward beat Redlands (2-4) 112-63. The Saints shots 60 percent and forced 28 Cougar turnovers. The Saints led 64-22 at halftime and led by as many as 56 (89-53).
Kaheem Ransom scored 24 of his 29 in the first half. He added six rebounds and five assists. Daveon Boardingham added 16 points and seven rebounds. Irvin Hollinger scored 11. Briston White and Brice Jenkins scored 10 a piece.
The Saints are 5-0 and host the Clarendon Bulldogs Saturday night at 8 p.m. on Talkradio 1270 and kscbnews.net. It's day two of the Billy's/ Days Inn Classic. Clarendon rallied past Pratt 84-79 Friday afternoon in the Green House.