Redskins Head East for Sub State
KSCB News - February 24, 2013 6:39 pm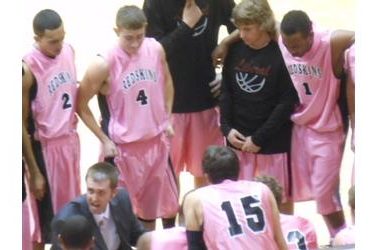 Saturday mornng KSHSAA announced pairings for the 5A and 6A sub state basketball tournaments. There are 32 teams in 5A and teams are divided within their four eight team sub states based on overall records. Neither Liberal team will open at home.
The Redskins are the six seed at 6-13 and play at third seeded Maize South Thursday night at 6 on Talkradio 1270 and kscbnews.net. The winner plays the winner of 5-14 Great Bend at 12-7 Hays. The game will be played Saturday night at 7 on the winning team's home court.
The 4-15 Lady Redskins play at 16-4 top seeded and third ranked Newton Wednesday night at 6. The Lady Railers are the top seed. The game tips off at 6 p.m. on Talkradio 1270. The winner plays either 13-6 Salina Central or 12-8 Valley Center at the higher seeded team's home court Friday night.