Pioneer Days Rodeo Wins Award
KSCB News - May 3, 2012 8:21 am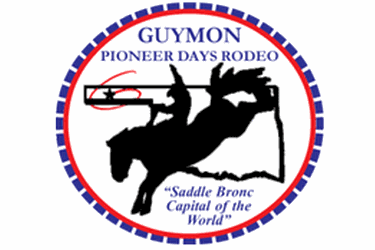 The Guymon Pioneer Days Rodeo is celebrating their 80th annual event this year. The rodeo committee works hard throughout the year to keep the rodeo ranking high as one of the top 10 outdoor PRCA rodeos in the United States.
There are many things that go into making a rodeo successful for the contestants, as well as the spectators. Whether it is the added money, hospitality of a community, good committee volunteers, great sponsors, quality production and good stock to compete on, or the quality entertainment…sometimes one of the hardest things to manage is the arena ground. Preparing the ground for the rodeo and maintaining it consistently throughout the rodeo can often be a time consuming and pain staking effort. Good ground can make or break a steer wrestling or calf roping run, but it is crucial to the barrel racers who are asking their horse to turn at a high rate of speed.
Recently the Guymon Pioneer Days Rodeo committee arena crew received the "Best Footing" award from the WPRA for the 2011 event from the WPRA barrel racers that is sponsored by Justin Boots. "This is a great honor for us. We want the contestants to have the best possible ground in order to be able to compete at their highest level," said Jimbo Portman who has been on the arena crew for the rodeo committee since 1998. Portman is just one of many committee members who take the entire week off of their regular jobs to volunteer at the arena during the slack and rodeo to help make it one of the top 10 outdoor rodeos in the United States.
This year, RFD TV will be in Guymon filming the barrel racing to showcase it on their most popular show, Women's Pro Rodeo Today. Be sure to tune into RFD-TV for future dates showcasing the Guymon Pioneer Days Rodeo.