One Vehicle Accident Sends Two to the Hospital
Joe Denoyer - February 3, 2023 4:32 pm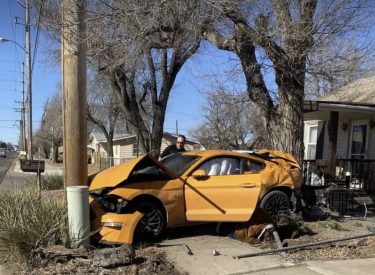 On February 2nd at approximately 11:35pm hours, officers of the Liberal Police Department responded to 500 block E. 8th Street in reference to an incident.
Upon arrival, officers located a vehicle occupied by an 18-year-old male, with facial injuries, and a 20-year-old female with minor injuries. It was determined that the male was driving westbound on 8th Street, when the orange 2019 Ford Mustang struck a telephone pole and a tree. Both occupants were transported to SWMC. The male was later transported to Wichita.
Further investigation is pending.